The European Rover Challenge (ERC) is an integrated programme working towards technological developments, specifically those in GPS-denied environments, with space exploration and utilisation as the leading theme. The ultimate goal of the ERC is to become a standardised test trial and benchmark for planetary robotic activities, coupled with strong professional career development platform.
In the ON-SITE formula, student teams from all over the world work hard to prepare a fully functional Mars rover of their design. The rover has to be a standalone, mobile platform. All teams that go through the qualifications, get to compete on an artificial martian track in Poland in numerous challenging tasks.
The teams taking part in the REMOTE formula will all use the same equipment (Leo Rover & UR robotic arm) during the competition, with which they will connect remotely via the Internet from anywhere on Earth. The winner of the competition will be the one who most reliably prepares the software necessary for the mission and demonstrates effectiveness in team management, reacting to critical situations and change management.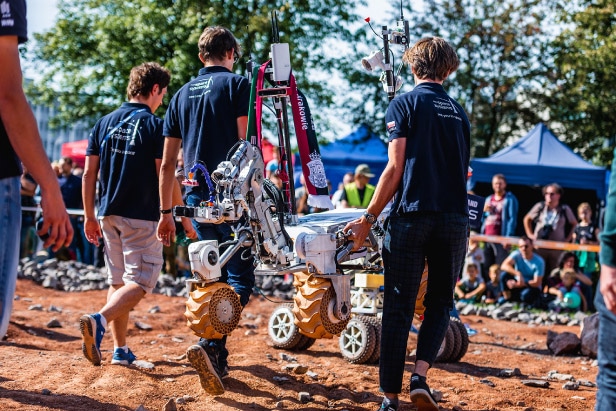 ON-SITE FORMULA
TASK 1
TASK 2
TASK 3
TASK 4
TASK 5
The ERC rover competition is held on a special Martian track. It is a unique, expert-designed installation inspired by a selected fragment of the Red Planet.
Our Mars Yard showcases processes that shape the landscape of the Red Planet: we create a complex geological puzzle consisting of numerous impact craters, dunes, dry river valleys, and various volcanic features that very few people can solve. To make things even more absurdly complicated, our Mars Yard is different each year and represents a distinct region of the Red Planet. The ERC'21 Mars Yard showed two active volcanoes, three impact craters, three distinctive generations of lava flows and a myriad of tectonic features, and rootles cones indicative of lava–ice interaction. ~ Anna Łosiak, main judge of the Science task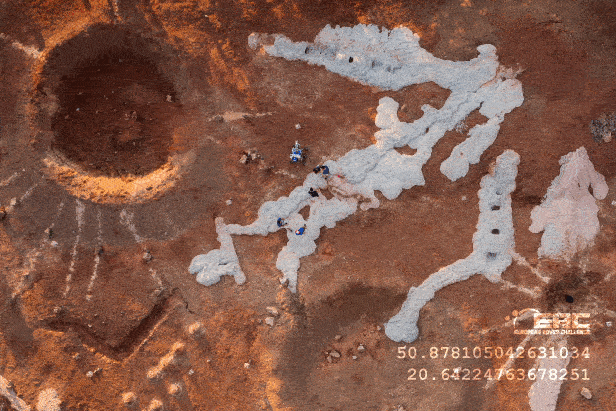 REMOTE FORMULA
TASK 1
TASK 2
TASK 3
TASK 4
TASK 5