19 March 2021
We have finished accepting applications for the ERC 2021!
Last Monday, 15 March 2021 saw the end of our extended deadline for applications to participate in this year's European Rover Challenge. We already know that it will be special, as we have received applications from participants from 6 continents!
A total of 58 teams have signed up to compete in this year's ERC event, who will take part in the OnSite mode and 38 teams who will compete hybrid in the Remote mode.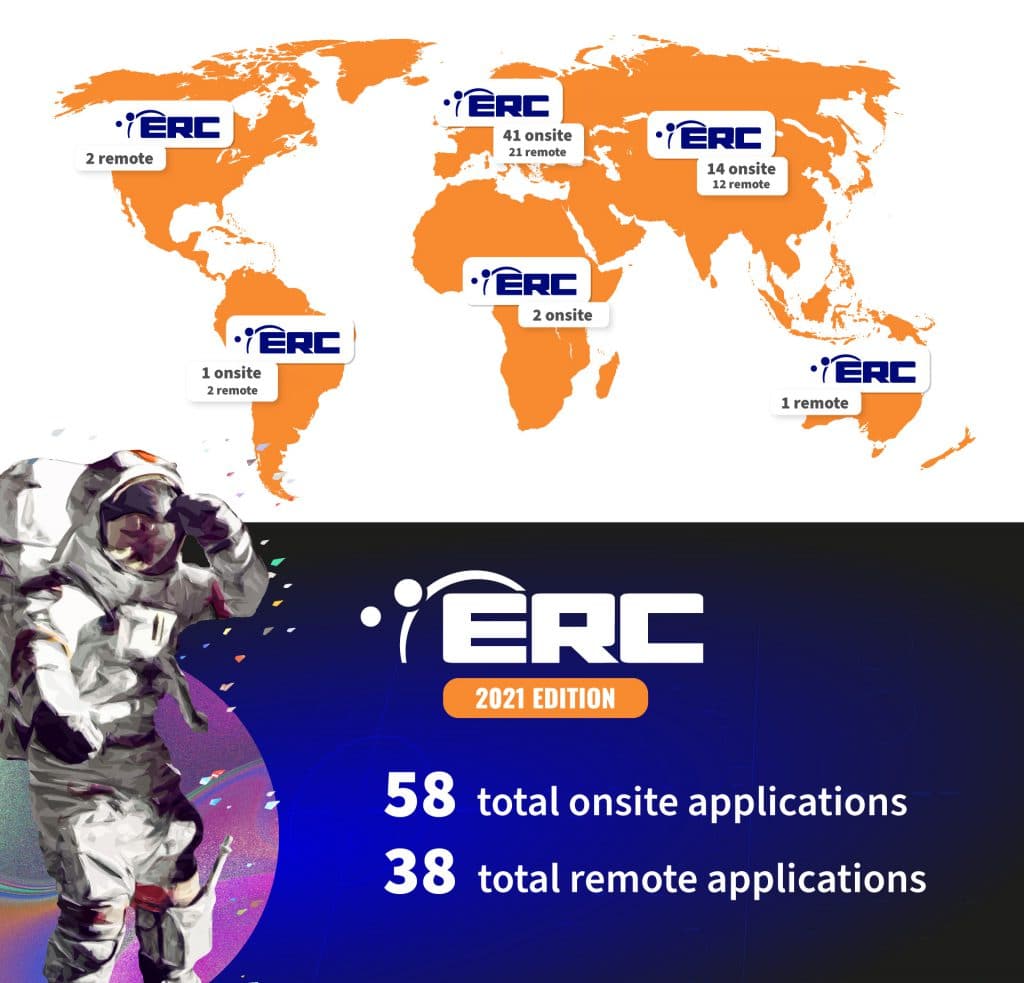 Thank you for so many applications and for making history together again at ERC 2021. We know how much of a constraint the coronavirus pandemic is on all of us, so with the constant motto of 'inspiring a new generation', we are looking forward to meeting OnSite and in Remote mode to exchange experiences and impressions with participants and representatives from the European scientific and business world.