27 July 2015
The Last Man on the Moon Comes to Poland in September
Harrison "Jack" Schmitt, a member of the Apollo 17 crew, the twelfth and last man to walk on the Moon, will be a special guest of the European Rover Challenge competition (ERC 2015), to be held on 5-6 September in 2015 in Poland.  
Dr. Harrison Schmitt is a retired geologist, university professor, American senator and  former NASA astronaut, who participated in the Apollo 17 mission – the last manned expedition to the Moon. In 1972, he spent 3 days on the surface of the Silver Globe. During a 22-hour walk, he managed to collect 110 kg of rock and soil samples.  He also drove a lunar roving vehicle 36 kilometers.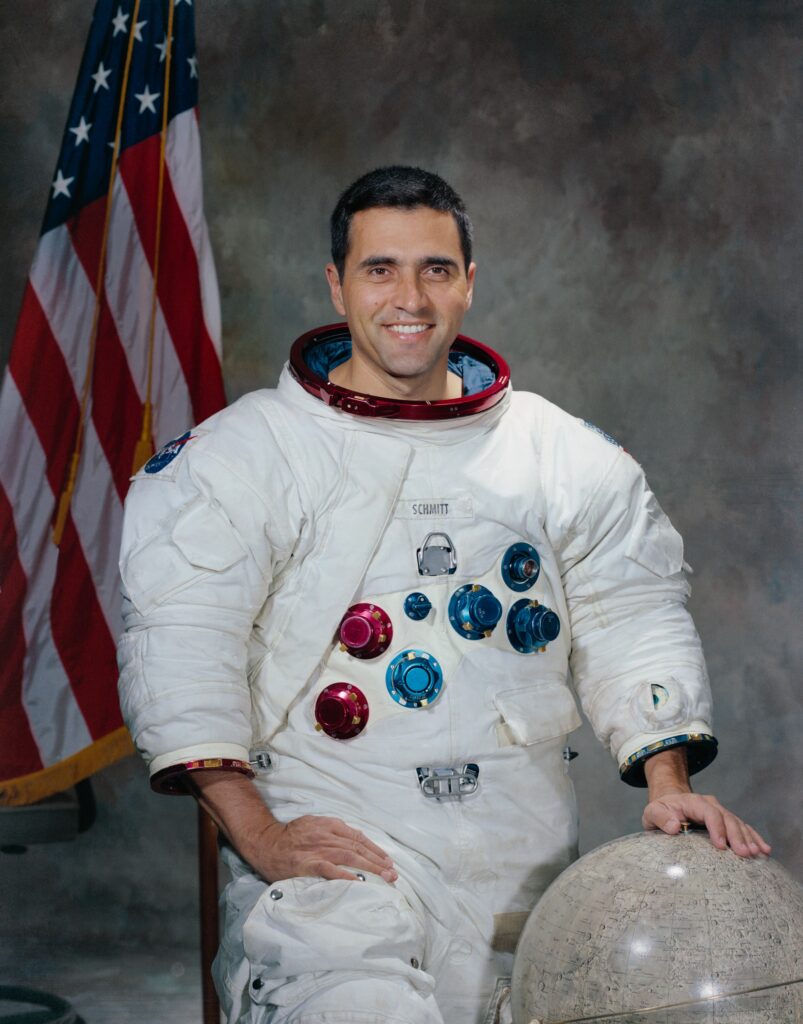 Schmitt is the first (and so far the only) professional scientist to have left low-Earth orbit. Before going into space, he trained other astronauts – says Łukasz Wilczyński,  President of the European Space Foundation and organizer of the ERC 2015. – The Americans say that the chances of meeting someone who has been to the moon are one in 55 millions. Buzz Aldrin, the first man to have walked on the Silver Globe, visited Poland 30 years ago. It was kind of a semiprivate visit. This time, Harrison Schmitt will meet with the general public during the European Mars Rovers Competition (ERC 2015). The event is open to everyone who is passionate about space, science and new technologies, and the entry is free –adds Wilczyński.
The European Rover Challenge (the European Mars Rovers Competition), in short "ERC 2015", is the second edition of the biggest robotic-space event in Europe. It will take place on 5-6 September 2015 at the Regional Science & Technology Center in Podzamcze near Chęciny (świętokrzyskie voivodeship).
It will be possible to observe the competition of more than 300 designers of Mars rovers from all over the world. Professional robots (used for example by the army and the police) will present their application on an additional track. Meetings will special guests will be taking place in between individual competitions. Apart from Harrison Schmitt, it will be possible to meet dr. Gianfranco Visenti, head of Robotics Section of the European Space Agency, professor Giancarlo Genta, a well-known robotics specialist from the Polytechnic University of Turin, and Robert Zubrin, founder of The Mars Society. Literature and cinema fans will have the opportunity to talk to Andy Weir, the author of the best-selling The Martian, that inspired an upcoming film directed by Ridley Scott with Matt Damon in the leading role.
The event will be accompanied by 2-day-long outdoor shows dedicated to science and technology.  The program of the event includes, among other things, a rocket launch, robotic workshops and presentations for children. In that zone, we will see,  for example, the humanoid NAO – a robot that can walk, talk and react to its surroundings. Moreover, especially for teachers, we prepared space education workshops ESERO.