18 September 2023
Poland. More than you expected – potential of the meetings industry
For over two decades, the meetings industry has been an important area covered by the activities of the Poland Convention Bureau. Created in 2002 as a department of the Polish Tourism Organisation, it is responsible for promoting Poland as an attractive destination for international business events. Set in the heart of Europe, Poland has everything it takes to become a major player on the global market.
Poland's moderate climate, stable political and economic conditions, rich history, cultural heritage, environmental diversity, and technological advancement make it an ideal year-round destination for meetings, conferences, and incentive programs.
In 2015, Poland's GDP from the meetings industry stood at 1%, which increased to 1.5% in 2019, creating over 220,000 jobs in this sector alone. Currently, experts estimate the meetings industry's potential to contribute between 3% to 4% of the GDP, depending on the scope of events considered.
Poland in global rankings
Over these two decades, we have witnessed a significant transformation and professionalization of the Polish meetings industry. This is best demonstrated by reports and rankings that enable comparisons with other countries and showcase the development of destinations in various areas.
The ICCA Business Analytics Country and City Ranking is compiled based on data regarding association meetings collected from convention bureaus, conference venues, hotels, and the associations themselves. The meetings analyzed must meet three criteria: they must occur cyclically, involve a minimum of 50 participants, and span at least three countries.
In the recent ICCA`s ranking Poland secured the 23rd position globally with 134 meetings. This ranking includes both well-established congress cities, often considered as first choices (Warsaw, with 52 meetings, and Kraków, with 42 meetings), as well as cities that are considered second choices (Gdańsk, with 12 meetings, and Wrocław, with 10 meetings).
In turn, the UIA 2023 International Meetings Statistics Report encompasses 499,498 meetings organized in 12,110 cities and involving 28,733 international organizations. Meetings included in the UIA analysis must meet four simultaneous criteria: they must last a minimum of three days, involve at least 300 participants, have participants from a minimum of five countries, and include a minimum of 40% of international participants.
In 2022, Poland improved its ranking significantly, climbing three places from 2021 with 123 events. It stood out as the only country in the Visegrad Group to secure the 20th position globally, surpassing Hungary (26th), the Czech Republic (28th), and Slovakia (64th) in the world rankings, which included 100 countries.
Among the top one hundred cities worldwide in 2022, Kraków achieved the highest position among Polish cities, securing the 32nd spot with 43 meetings (an improvement of 11 places compared to 2021). Warsaw ranked 46th with 30 meetings (down by 7 places from the previous year), and Gdańsk made its debut in the rankings, claiming the 84th position with 16 events.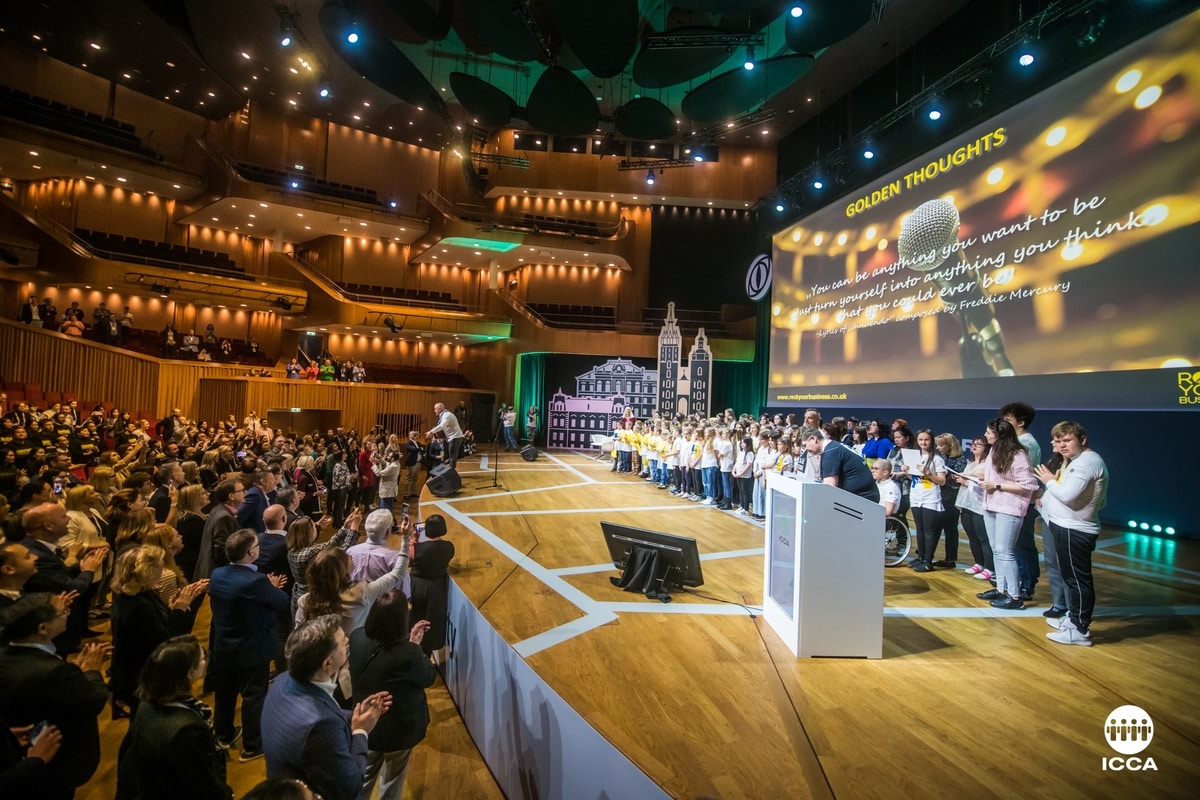 25 years of the Polish Congress Ambassadors Program
The organization of international events is an ongoing endeavour in which international connections and a country's intellectual and business potential play pivotal roles. In Poland, there is an abundance of exceptional scientists, experts, and enthusiasts across various fields who actively engage in international associations and enjoy global recognition.
Collaboration is deeply ingrained in the Polish culture, and a prime example of this collaborative spirit is The Polish Congress Ambassadors Program. Initiated 25 years ago through a partnership between the Polish Tourism Organisation and a non-governmental organization, the Conference and Congress Association in Poland, this program was established with the aim of promoting Poland as a premier destination for international congresses and conferences
So far, the title of Polish Congress Ambassador has been awarded to 300 individuals, with an exceptional group of personalities from the worlds of economics, science, and culture actively participating in the Project Chapter. Every three years, the Project Chapter is tasked with selecting a new cohort of Polish Congress Ambassadors. These noble individuals are chosen to promote Poland as a destination for upcoming international events and to disseminate information about the country's strengths within their international networks.
The primary objective of the Polish Congress Ambassadors Program is to attract congresses to Poland while providing effective support in attracting similar events to our country through the efforts of Polish professionals working within international organisations, such as scientists and specialists from various fields.
The meeting with the winners and the official presentation of certificates takes place during the Polish Congress Ambassadors Gala. In the past, the Galas of Ambassadors of Polish Congresses have been hosted in various cities, including Warsaw (until 2009), Krakow (2010, 2017), Torun (2011), Poznań (2012, 2018), Wroclaw (2013), Kielce (2014), Katowice (2015, 2019), Łódź (2016), and Gdynia (2022). We firmly believe that hosting the Gala in different cities provides an opportunity to showcase the local potential for meetings and events.
In addition to the Polish Congress Ambassadors Program, which has been in operation since 2019, there are Local Congress Ambassador Clubs. These clubs serve as platforms for organizing information and networking meetings. Local Ambassador Clubs facilitate the exchange of knowledge and best practices related to hosting international events. Currently, Congress Ambassador Clubs are active in Kraków, Warsaw, Wrocław, and Poznań, with plans to establish new clubs in Łódź and Lublin.
A notable change in 2023 is the appointment of the Secretary of the Chapter from within the SKKP (Conference and Congress Association in Poland) human resources, rather than the Poland Convention Bureau, which has been the case since 2000. The secretary also serves as the director of the SKKP management office, streamlining the management of the AKP Program's affairs under one authority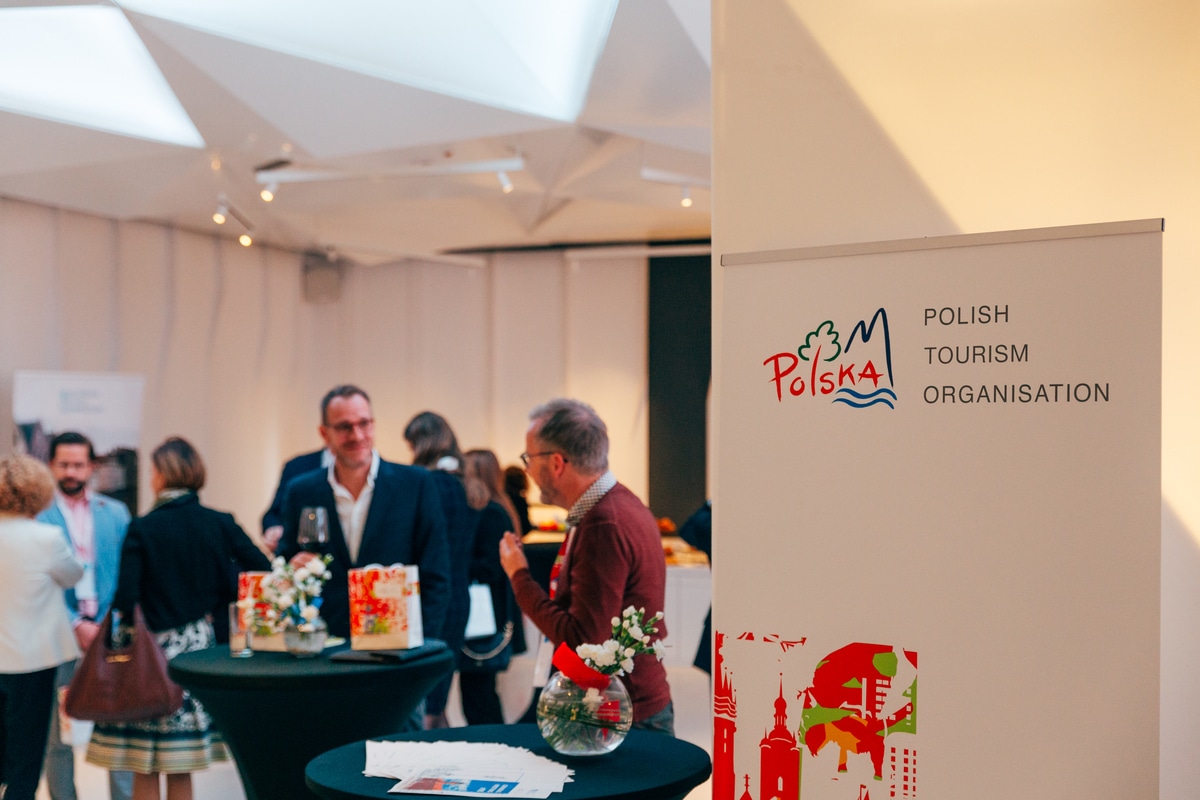 Development and new objectives
The development of business events in Poland's major cities, including Warsaw, Łódź, Kraków, Wrocław, Poznań, Gdańsk, Szczecin, Bydgoszcz, Lublin, Kielce, and Katowice, holds significant importance for various reasons. Business events have a far-reaching impact on key sectors, educational institutions, healthcare facilities, and the broader economy.
Despite facing challenges, the sector is on a path to recovery. We are witnessing the emergence of new convention bureaux (14 in Poland currently) and business hotels, with growing interest from our industry in participating in trade fairs and workshops. As Poland Convention Bureau, we are actively working to expand our initiatives both within Poland and internationally.
In late 2022, the Poland Convention Bureau regained its status as an independent entity within the framework of the Polish Tourism Organisation (PTO). Aneta Książek has been appointed as the Head of the Poland Convention Bureau, reporting directly to Marcin Różycki, Vice-President of the Polish Tourism Organisation (PTO). PolandCVB has recently welcomed two new additions: Magda Mazgaj, a marketing specialist, and Jaroslaw Marciuk, chief digital marketing specialist. The collaborative efforts are further bolstered by the invaluable support they receive from various departments of the Polish Tourism Organisation.
In the coming autumn, Poland Convention Bureau is launching a new marketing campaign titled "Poland. More than you expected," dedicated to meeting planners and event organizers.
Looking for inspiration for your next meeting or event? Contact us!
Poland Convention Bureau PTO
#PolandCVB @PolandCVB