An important part of the European Rover Challenge, which distinguishes this project from other events of this type organized around the world, is a science and technology show zone, accessible to the general public. We are visited by viewers of almost all ages, and most of them are people interested in astronomy, new technologies and science. Families with children are a large group of visitors to the Exhibitors Zone, so we make sure that there are also many attractions for the little ones.
Guided by the slogan "we inspire a new generation", we have been bringing the cosmos closer to the general public and making people aware of the growing role of modern technologies in our lives for seven years now. An integral part of this process are shows, workshops and presentations prepared by our exhibitors.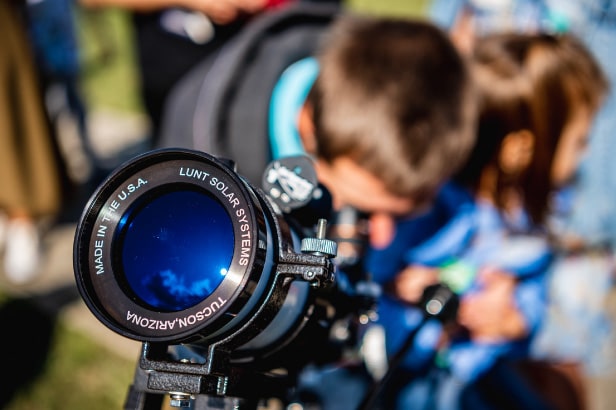 FAQ
Where can I find more information about the agenda?
The regularly updated, detailed information about the agenda – the Inspiration Zone, competitions and workshops – will be available in the VISITORS and ABOUT THE ERC -> INSPIRATION ZONE tabs on our website. We also invite you to follow the ERC profiles on social media.




How can I participate in the event?
Basically, you can participate in two ways: on-site and online. If you come to Kielce (Poland), you will be able to see experiments, interactive shows and presentations prepared by our exhibitors as well as take part in mini workshops. You will be also able to see the Mars Yard up close, spectate the competition and listen to debates in the main hall. If you can't come to Poland, you can watch the livestream on our website to follow the competition progress, listen to passionate debates and presentations of our speakers. The livestream will be provided exclusively in English.
Is the admission to the event free?
Yes! Participation in all attractions, livestreams, shows, lectures, workshops and debates are free of charge. You can use cash though to buy gadgets, posters or books at the on-site exhibitors' stands.