← Back to ERC Teams list
2022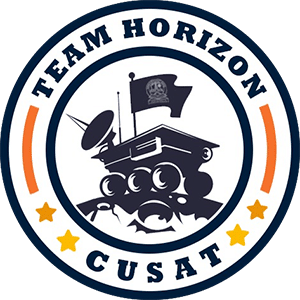 Description
Team Horizon – a group of dynamic undergraduate enthusiasts from Cochin University of Science and Technology, aiming to reveal the unsolved mysteries on mars by designing and manufacturing a rover.
The team primarily competes for University Rover Challenge (URC) and European Rover Challenge(ERC) both of which are robotics competition for university level students that challenges teams to design and build a rover that would be of use to early explorers on Mars.
From the year 2019, in a span of 2 years,our team has secured 39th rank in the European Rover Challenge 2021 and was one among the top 96 teams globally in the URC organized by the ' Mars Society, USA '.Our Team is also the only team in KERALA to qualify URC PDR round for three consecutive years. Our Science and CAD subteams had also outperformed other teams all around the world for the SAR of URC 2021.
2021